Dear Friends,
Some common quotes heard around churches these days: "I don't know how we are going to make it." "We really don't have enough." I will admit that there are cities and towns where entire industries have been wiped out by recession, where unemployment is rampant, and where people will not make it without creative partnerships and resources. However, I am realistic enough to know that on a national scale, such situations are still the exception and not the rule. There are people who need our prayers and our support. But we are still richly blessed.
Is there enough? Well consider for a moment that during these months, we see Halloween bags and buckets of candy. We see Thanksgiving feasts with turkey, stuffing, and more food than we could possibly need, and many shiny, wrapped presents under the Christmas tree. Consider for a moment how much some of us will spend on going out to dinner, going to the movies, Christmas shopping, and traveling. For many of us, there is more than enough. The real question to ask is: How do we choose to share from our abundance (all of which are gifts from God)?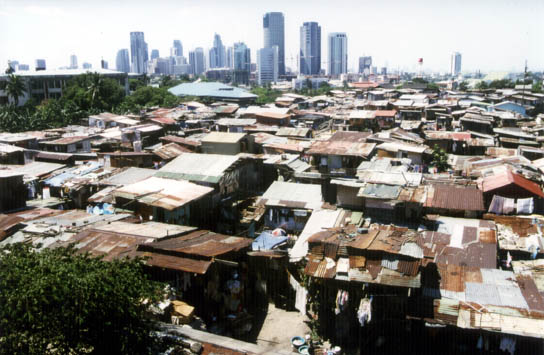 Do we choose to share beyond our immediate family and friends with the broader family of God? Do our blessings extend generously beyond our house to the ministries of St. Andrew's, our house of God? Does the church receive gifts from an abundance of blessings or from what is left over. As your pastor, I don't ever want to hear the leaders of St. Andrew's say, "We don't have enough." Thanks to a gracious God, we have more than we need.
As we begin this season of Advent, I am deeply moved by your generous donatons of quilts, blankets, clothing, food, and toys to bless those in need during these winter months. You are blessing strangers you will never see but, thanks to you, they will see the face of Jesus. Continue to pray for the ministries and mission of St. Andrew's Church and prayerfully consider how God might be asking you to share of your blessings as we face the challenges of the months ahead. There is enough indeed!
Peace,
Pastor Mueller